Corporate Debt Restructuring
Dealing with financial or operational challenges is something nearly every business owner struggles with at some point.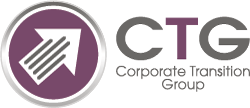 Do you tap into that line of credit? Do you restructure your debt? Do you close the company altogether? There's lots of free advice out there. But it's always a good business decision to bring in expertise when – and where – you need it.
4 Pillars offers experienced debt restructuring and ongoing business development through our Corporate Transition Group .
Your short-term issues may include debt restructuring and dealing with creditors. A CTG consultant is ready to help your business resolve debt and performance issues and get your business healthier.