What We Do
Like many forward-thinking companies, 4 Pillars was created to fill a gap in the market. As more and more Canadians fell into insolvency, 4 Pillars founders believed there was a better way. At the time, the insolvency industry had become toxic to the debtor. It lacked transparency, it was complex, conflicts of interest went unchallenged, and debtors were expected to navigate their way through this environment alone. At one of the most stressful moments of a person's life, no one represented the debtors' interest and certainly no one was looking at helping a debtor recover from insolvency.
This is the space into which 4 Pillars founders stepped. The term "pillars" was chosen as they are a symbol of strength and stability, and there are 4 of them to represent our core values of:
Commitment
Compassion
Honesty
Transparency
Every day, 4 Pillars franchisees continue to help people who have given up hope of finding a champion. Our clients see us as their pillar of strength, supporting their return to financial health. We help individuals and families rebuild their lives so they can fulfill their dreams. As Canadians debt levels continue to rise, we are needed more than ever.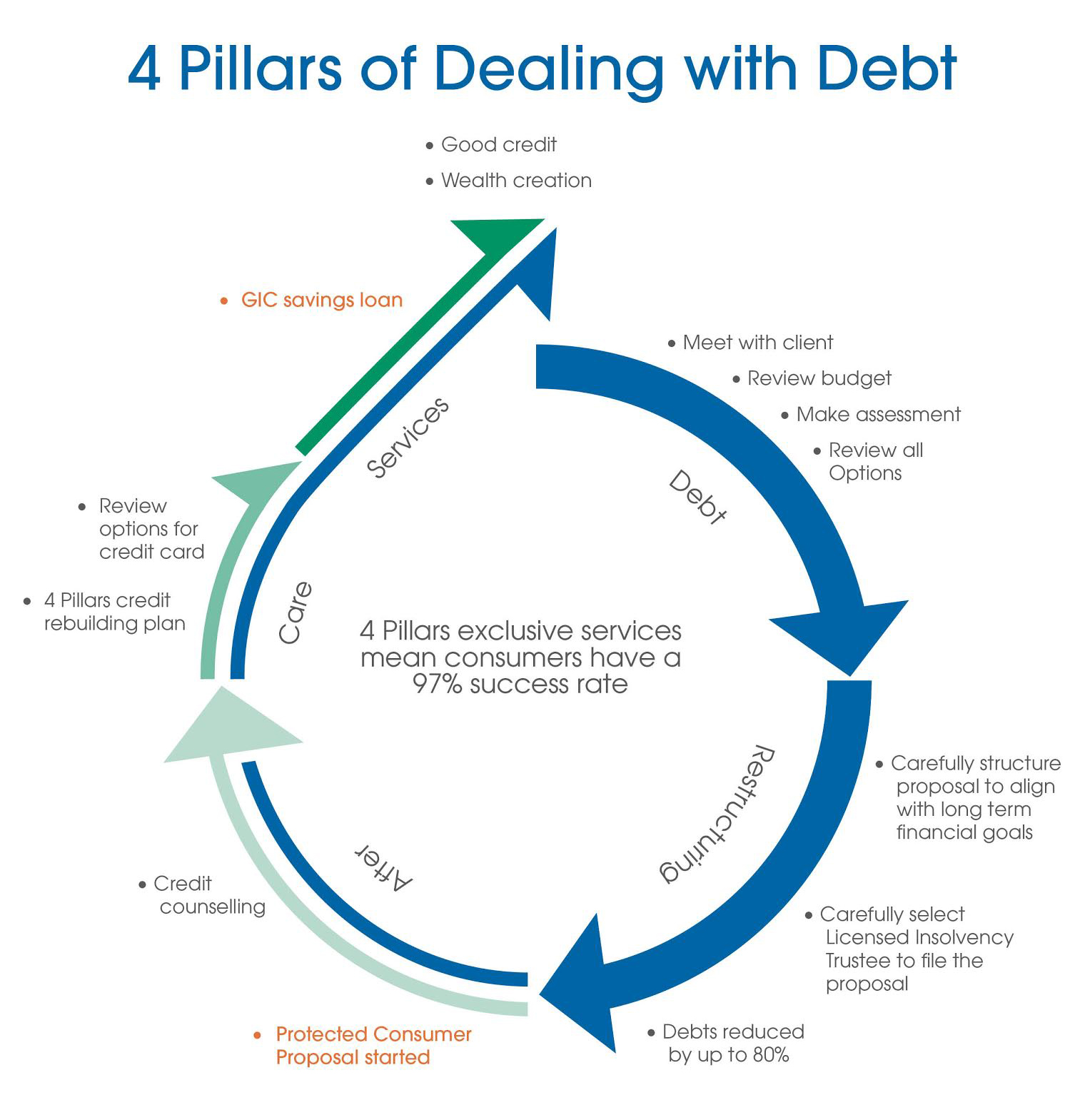 Offices Speaking about Helping People: