Testimonials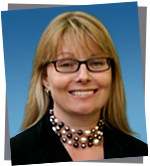 "The training and ongoing support has exceeded my expectations. The experience of owning my own business and helping clients with their financial challenges is extremely rewarding. I am most impressed by the sincere desire of the partners to see all of their franchisees be successful in their own businesses."
Terryl Allen
Barrie and Orangeville, ON
---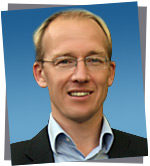 "I thoroughly enjoy the industry and find that I have quickly become an expert thanks to the ongoing support from the managing partners. I wanted a business that I could make a difference in people's lives and have one employee at the most. I found my match with 4 Pillars Consulting. They have been very supportive and forward looking as far as building the brand and our competitive advantage. I am very happy with my decision to purchase two territories."
Peter Temple
Burnaby, BC
---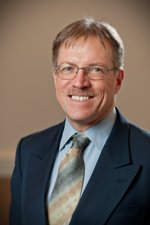 "Since opening the doors on our Kamloops-Nicola Valley franchise, the partners at 4 Pillars Consulting Group have consistently provided ongoing support and guidance every step of the way. Their understanding of the industry is phenomenal and their business acumen and expertise is second to none. The 4 Pillars Consulting Group franchise opportunity has allowed us the best of both worlds - the ability to own our own business and have freedom, while still being able to access a reliable and knowledgeable resource base for business support services like marketing, technology, and access to industry and legislative changes."
Bob Hauck
Kamloops, BC
---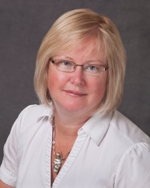 My previous experience had not been in the financial industry but I knew I wanted a business that was both personally and financially rewarding. The 4 Pillars extensive training program ensured my business was up and running quickly and generating revenue, the ongoing support ensures that I never feel alone and the ongoing new products and services always ensures 4 Pillars is leading the market and creating new revenue streams for the offices. I am now part of a team that provides valuable services to people who are facing financial difficulty. I am passionate about being my own boss and working in a business helping others.
Jane Williams
London, ON
---
4 Pillars Franchise Case Study
John and Jennifer Croft moved from BC to Calgary in 2010 to open a 4 Pillars franchise. John and Jennifer have been the perfect franchise partner for 4 Pillars and their excellent work ethic and business acumen have ensured they are exceeding the ambitious targets they set for themselves prior to moving. They are now achieving their lifestyle goals.
We have always worked in a self-employed capacity but were never comfortable with the idea of going it completely alone and we wanted a business model that we knew would work if we committed the time and effort. We've got a good grounding in the general management of business through previous experiences, coupled with business development skills. So we knew that if we could find the right franchise model, there would be no reason why we couldn't succeed. I (John) was previously a mortgage broker with a focus on helping clients facing financial challenges. But was limited by the products and service the mortgage industry offered and at times felt like I was helping people over-extend and was simply delaying an inevitable financial crisis. I knew there must be a better way to help consumers with excessive debt loads so I kept looking for solutions and that's when I found 4 Pillars. I can now confidently say I'm part of the solution to help people become debt free and I am able to offer a long-term solution and see my clients increase their net worth - not deplete it. It has been an incredible experience moving my family from BC to Calgary and 4 Pillars has delivered a business model exactly as they promised when we first discussed the opportunity.
One of the main reasons John and Jennifer wanted a change was their current careers just didn't offer the income return for the time and effort they committed, nor the work / life balance they wanted for their family. 4 Pillars on the other hand, did.
We have a young family and have always worked extremely hard in everything we have done so this aspect was not a concern. What was important to us was the ability to be rewarded for our efforts and that our new business afforded us a certain lifestyle as well as good income, earning potential and the ability to grow the business on our terms. We wanted more choice over when and how we worked and we have found a franchise model with enough flexibility to accommodate this objective.
John and Jennifer appreciated that the start-up phase of any new business was bound to be very intensive. But they worked hard to create a model within the franchise system that ensured their business could handle a significant increase in volume. John and Jennifer put their core skills to good use, developing client relationships and building a network of referral sources whilst ensuring they remained focused on maximizing efficiency to build a platform for growth that a number of the other 4 Pillars offices are now following. In this manner they have expanded their franchise and have now not only achieved their lifestyle goals, but are well on their way to achieving their ambitious financial targets.
I can't believe that so early into our initial franchise period that the majority of the goals we were setting were actually being exceeded. We initially joined 4 Pillars to develop a better work/life balance. That being said, we set some pretty ambitious targets which we have predominantly been achieved.
This is certainly due to an excellent business model. We've been able to leverage it to create a very successful business dealing with high volume whilst maintaining a very high standard of customer service. The partnership we have with 4 Pillars has been excellent and ensuring we were working together at each stage of our business has been key to ensuring the goals we set for our business were.
John and Jennifer Croft
Calgary, AB
---
Living the 4 Pillars Dream
The following article was published about a 4 Pillars franchisee and the success they obtained with our business opportunity. Click below to read more about the 4 Pillars franchise journey.
Read the article here